We have some very exciting news folks… we are turning six years old next week! I know we look older for our age, but we were fast developers in grade school. Anywho, we would like to cordially invite our favorite people (aka you) to our Tin Roof Festival Beginning Thursday, November 10th and ending Saturday, November 12th.
The Main Event: Each day of our festival, we will host a different event. Thursday, November 11th, we will hold our first ever outdoor movie night beginning at 7:30 pm. Friday, November 11th, we will hold a festival with beer specials and giveaway prizes from a multitude of vendors as well as Barbeque from Barbosa's BBQ and music courtesy of the Widowers. Lastly, on Saturday, November 12th, we will hold a viewing party for all the LSU vs. Arkansas game. We hope to see as many guests as possible because this is our thank you to you, Baton Rouge! #happybirthdaytous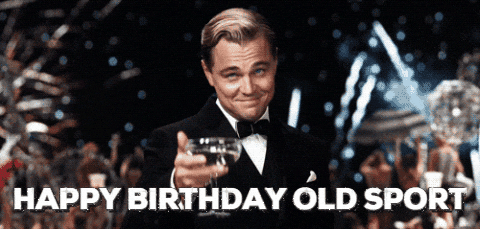 Next up, the usual suspects: On November 9, we will host our last Yoga on Tap Wednesday until the New Year. Don't fret friends we will open back up as soon as January begins! Also, you might not want to miss this Wednesday because we will be doing a special giveaway. Also, because our Movie Night falls on a Thursday and our brewery is rented out on Sunday, November 13, we will not have Juke Joint Night or Trivia Night, but no fears they will return next week!
Extra Events, The Lagniappe: Starting this upcoming Monday November 7th we will be hosting Monday's at the Roof starting at 6:30pm. What is Monday's at the Roof you ask? Well, we will be selling $20 tickets for the first three Monday nights of the month and allow our customers to be the first in tasting some of our latest and greatest beers! Those Monday's will include beer and meal pairings, homebrewer's lessons and tastings and beer flights with one of our brew master's themselves! This month's are as follows:
November 7- Beer and Halloween Candy pairing
November 14- Homebrew Tips from our Brewmasters
November 21-A Brewer's Flight and Commentary from our Brewmasters
Purchase tickets in the merch section of the Tin Roof Site and for any more information on Monday's at the Roof please, email Cala Miller at cala@tinroofprd.wpengine.com or call 225-377-7022.
Ongoing, LSU Sorority/Fraternity Giveaway: Continuing until November 11 three of our t-shirt items will be participating in a sorority/fraternity t-shirt competition. Those shirts are our grey Bayou Bengal, our Purple Bayou Bengal and our purple Geaux Local shirts. Essentially, the sorority and fraternity that buys the most of these items will win pizza from Datz Italian at our Brewery on November 14th! Most sororities/fraternities will be offering service points for the contest so be sure to participate and we look forward to having y'all!
ALSO BEAT BAMA!!!