This is a very special update filled with everything to come for 2017 straight from our head brewer himself, Michael. These next few blogs will come from our team as we really want you to know who is responsible for turning our good to great this year! In extension of this, our newsletters and blogs will feature more input from the brew crew and all kinds of nitty gritty facts! We want you to know we have heard you and what beer you want to see in our market and including you our fans in this is the best way to do that. So without further hesitation: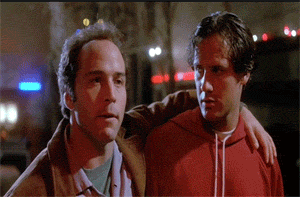 When I first became head brewer this past year, I don't think that I was fully mentally prepared for the magnitude of the challenge that was (and is) ahead of me. I am especially thankful for my co-workers who, by rising to the challenges presented in their own areas of the brewery, have brought new meaning to the phrase "team effort." Additionally, Tin Roof's owners William and Charles have been very supportive of the changes we're making to the beer and processes; I am also thankful for them and the opportunity they've given me.
If you're a frequent consumer of Tin Roof, firstly, I thank you; but you've probably also noticed changes to our beers; some of which I'd like to cover in this message. Some of these changes were complete recipe redesigns, as with Juke Joint IPA, Voodoo Pale Ale, Perfect Tin Amber Ale, Parade Ground Coffee Porter, Rougarou Imperial Black IPA, and Smiling Ivan Imperial Stout (which we're brewing as I type). Others have been more minor alterations to existing recipes, such as Blonde Ale, Turnrow Coriander Ale, Game Day IPA, and Bayou Bengal Lager. We brewed a few totally new beers too, something I'm very excited to continue doing in 2017, and we'll continue to improve on seasonal beers that haven't yet come up in our brewing schedule. Additionally, I really want to discuss a couple of these beers in more depth here that we are making great, big changes with in 2017.
For Juke Joint, we wanted to turn a malty, sweet, (frankly– lightly hopped) IPA into a light, malty, crisp, Mosaic/Amarillo bomb. The recipe went from six different types of hops over six different additions to just Magnum, Mosaic, and Amarillo hops over three additions. And I'm thinking about getting rid of the Magnum. We are pairing down these beers to just exactly what they need. In terms of malt, we went from five separate kinds in this recipe to just Pilsner, Munich, and Carafoam. At 2 pounds per barrel in dry hopping alone, we want the grains to simply provide a slightly malty, dry platform for Mosaic and Amarillo hops to shine through.
Featuring Citra, Simcoe, and Waimea hops, the new Voodoo Pale ale was the next beer we changed drastically. Again, an overly complicated and "muddy" recipe featuring too many hops over too many additions was redesigned with just Pale Malt, Munich, and a type of malted oats called "Golden Naked Oats." The new profile is cleanly malty, allowing the tropical fruit flavors of Citra and Waimea (rounded out with some pine/resin aromas from Simcoe) to intermingle over the subtle oat flavor. We're currently seeking a new yeast to use for this beer to take it to the next level, which is one of the projects I'm most excited about for early 2017.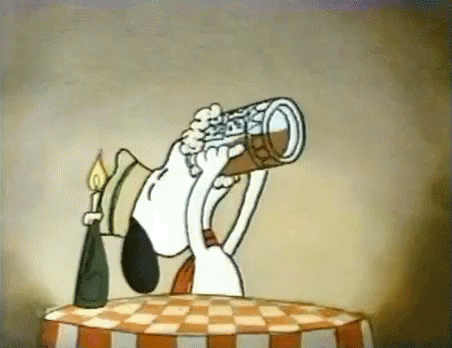 I rambled on a lot about ingredients today, but we've made a lot of process changes and equipment upgrades that have already drastically improved the quality of our beer. I'm especially proud of the brew-floor team for spearheading many of these changes, and there are more to come. Perhaps we'll cover those in another blog post. The upcoming year is looking very bright for Tin Roof.
Michael Till, Head Brewer, Tin Roof Brewing Co.
Lastly, a few announcements: We will have trivia this Thursday January 5, 2017 and Juke Joint night this Sunday January 8, 2017. Also, if you made it this far to the bottom we are very excited to announce that YOGA will be coming back VERY soon! Keep your eyes peeled for a release date sometime next week!